Exterior Cladding
At Hemlock Homes located in Nelson BC, we specialize in the installation of James Hardie products and wood siding. We offer complete building envelope services including vapour barrier and air barrier, flashings and exterior cladding.
Decks
A stunning custom built deck is the first step to creating the outdoor space of your dreams. Hemlock Homes specialize in custom decks for your home or business. We install decks in a variety of materials.
A well-designed sundeck is an outdoor living room, an extension of your living space. With proper planning, it can be used many months of the year. There should be an easy transition from indoors to out and furnishings that will stand up to all kinds of weather.
Let Hemlock Homes build your dream deck.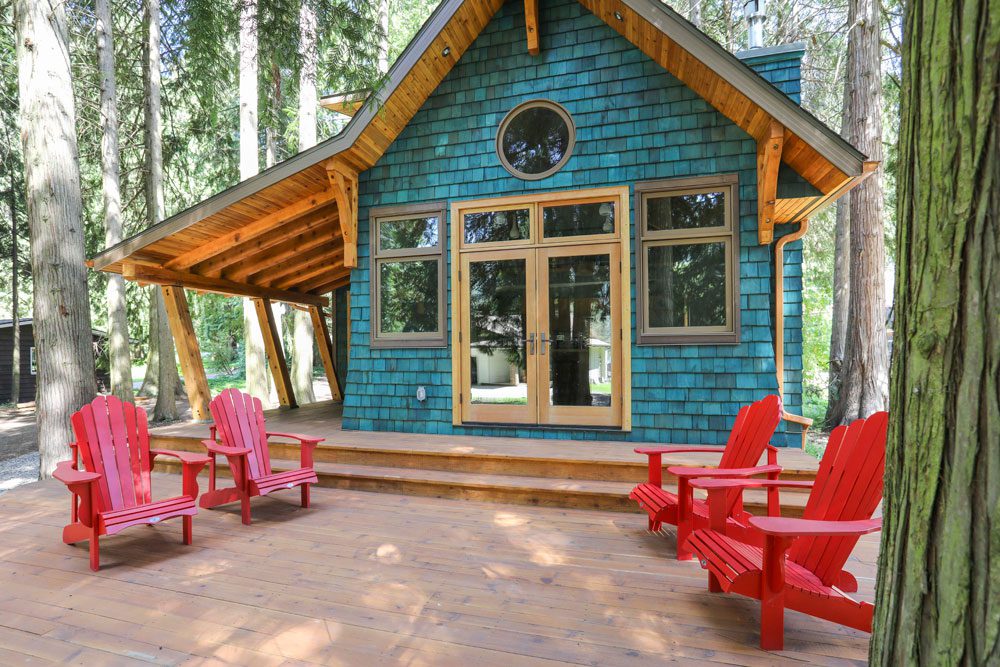 Cedar Siding
Cedar Siding has many advantages, especially in the Nelson BC area. Cedar brings warmth, class, and beauty to any structure. Aesthetically, there really is no substitute for the natural beauty of cedar.
Cedar provides a very attractive material to use on the exterior of buildings. cedar is used for different architectural designs both traditional and modern designs.