REMARKABLE HOMES THAT ENHANCE YOUR QUALITY OF LIFE
We as a Nelson, BC custom home builder, apply high-performance building expertise to each remodel or new construction project we undertake, making your home comfortable, healthy and durable.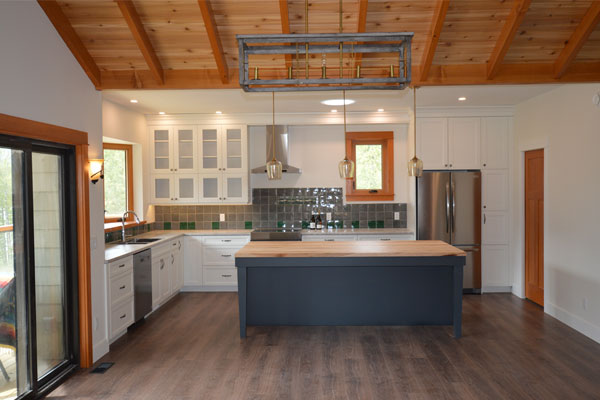 WHAT WE DO
We believe in transparency and integrity. We provide transparent accurate budgeting practices and industry expertise. We are passionate about the quality of our work – We go beyond standard on every project deliver top quality at a fair price. We intentionally focus on a select number of projects per year in order to provide the most attention and deliver the quality home that you expect.
CREATING HAPPY CLIENTS BY BUILDING BEAUTIFUL SPACES
Through craftsmanship and energy performance we strive to build beyond expectation.
Testimonials From Our Happy Clients
Andrew is an excellent craftsman with a real eye for detail. He is a good listener, respectful, honest and trustworthy; a very professional worker. He provides superb suggestions and guidance to the homeowner. Rob and Kerry Marsland, Nelson BC
In 2014, I contracted Hemlock Homes to add a mudroom and an outbuilding to my house. The results were spectacular! I was thrilled beyond words and can't thank Andrew enough for his attention to detail, uncompromising integrity and his hard work. That is the reason I hired him a few more times, the most recent a bathroom renovation (again it turned out great!). I wouldn't hesitate to recommend Hemlock Homes for any home renovation. Tanya and Anthony, Nelson BC
Andrew Murray and his team did a great job on our home. He was punctual and worked hard. His final bill was less than his original estimate. Their attention to detail was fabulous and they were very cost conscious when it came to maximizing the materials for the job. I would highly recommend Hemlock homes. They are honest, reliable, skilled, and hard working. Mike and Janet McGillvrey