Hemlock Homes builds custom homes in Nelson, Castlegar and Salmo area
Hemlock Homes understands how important it is to build your dream that reflects who you are, your values and how you live. If you are looking for a custom home builder, the first step is to call us or fill out our contact form. We look forward to hearing from you and to get started building your custom home.
Unlike some builders, we encourage our homeowners to be involved in the building process. We know how important your new home is to you so we encourage communication.
Let Hemlock Homes build your custom home.
Hemlock Homes has been in the Nelson area for over 10 years building and renovating projects that are on time and within your budget. We have the knowledge, experience and professional team to make your dream house a reality.
Hemlock Homes owned and operated by Murray Enterprises LTD is a "Licensed Residential Builder" #42258 and provides the required 2-5-10 Warranty for new homes. As a licensed homebuilder, we continually strive to develop strong relationships with our sub-trades and home owners to ensure the utmost level of craftsmanship. Our building science knowledge and attention to detail reflect our high standard of quality and durability.
We have access to all the top designers and architects. We can help hand-pick the one that suits your architectural style
When you are looking to build a custom home. We will hand pick a Designer/Architect who can design a home that suits the architectural style you prefer and one you feel you will communicate well with. Some builders like to promote using their own in-house designer. We recognize that all designers have their strengths and weaknesses and it is advantageous to have the flexibility to choose one who is best for you. We will also work alongside you and the designer and/or architect to ensure that you get a design that is cost effective and meets your expectations so that your home will be comfortable, healthy and looks fantastic.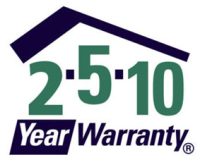 If you plan to build your home without a Licensed Residential Builder you will need to pass the Owner Builder exam on home building basics as part of the Owner Builder Authorization application.
Read more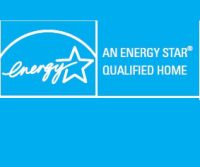 The ENERGY STAR for New Homes Standard was developed by the Government of Canada and Canada's home building professionals. Hemlock Homes meet the standard by meeting an energy performance target and build based on predetermined conditions.
Building a home is likely the biggest investment you'll make in your life. We offer free detailed estimates and answer any question you may have.