Hardie Plank and Cedar Siding Installation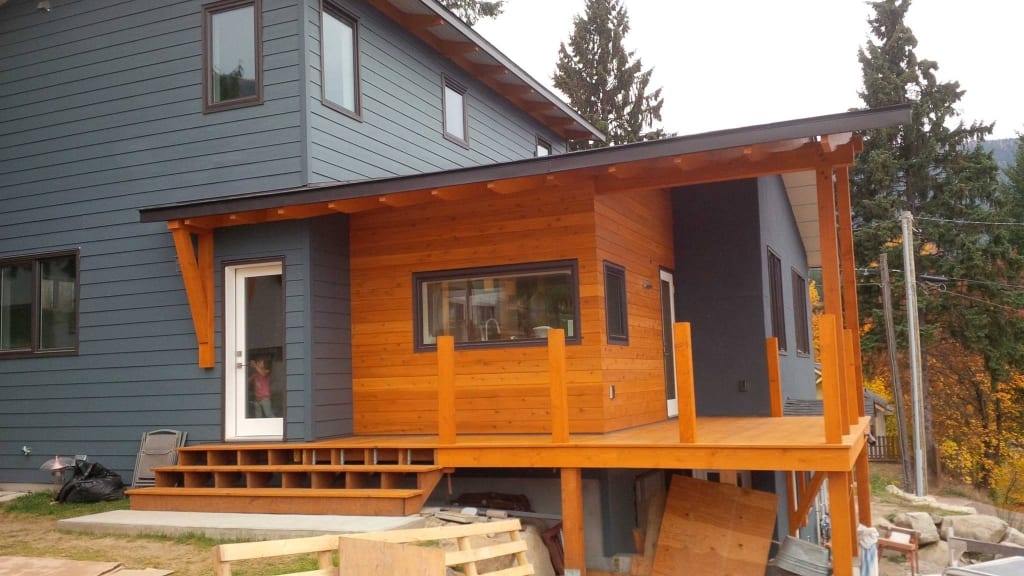 At Hemlock Homes located in Nelson BC we specialize in the installation of James Hardie products and wood siding . We offer complete building envelope services including moisture barrier, flashings and exterior cladding.
Installing Hardie Plank
Many companies offer Hardie Plank installation, but very few know how to install it correctly. James Hardie siding is designed to last a lifetime. However, if installation is not followed to manufacturer's specifications, their 50-year limited warranty may end up being void.
Cedar Siding
Cedar Siding have many advantages,; especially in the Nelson BC area. Cedar is naturally resistant to decay and insects attack woods such s termites. Cedar brings warmth, class, and beauty to any structure. Aesthetically, there really is no substitute for the natural beauty of cedar Cedar provides a very attractive material to use on the exterior of buildings, cedar is used for different architectural designs both traditional and modern designs